R&B takes pride in our contributions to the success of many government and private sector projects. We have clients at the federal, state and local levels. Our engagements include IT consulting, facilities management, project management, product design and development, and employee training. We look forward to having you join our family of satisfied clients.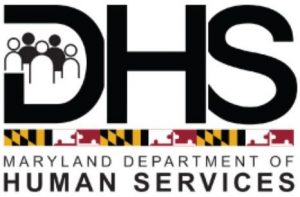 DHS
Department of Homeland Security
R&B has provided technical, data and business architectural solutions to the system changes and new functionality across the eligibility of specific DHS systems.

MDE
Maryland's Department of Environment
As a sub-contractor for MDE, R&B was tasked to redesign the existing user interface and build a front-end application to manage the existing workflow by streamlining the (UI) between the Tools for Environment Management Protection Organizations (TEMPO) permit tracking system database along with the agency programs that use the system to capture data on the various permits issued by the agency.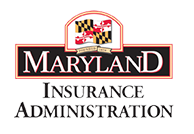 MIA
Maryland Insurance Administration
R&B created business process workflows to modernize Maryland Insurance Administration's legacy Enterprise Complaint Tracking System which involved developing a browser-based web application that manages the lifecycle and workflow of consumer complaints, automated exchange of documents and resolution of the claims. R&B helped in streamlining the processes enabled coherent and simplified business operations. The data-driven insights from requirements mining sessions led to an improved and scalable business model.
MDoA
Maryland Department of Aging
Currently supporting in serving the Maryland Department of Aging ensuring that seniors are aware of the benefits that may be available within the Senior Prescription Drug Assistance Program and aid users with both the enrolment and application processes.
PBSO
Palm Beach's Sheriff's Office
R&B on an application called the District Scheduling Application - designed and managed to update employees' data across multiple districts/locations. In addition to that, another system called the Field Interview Report was built as a tool to gather information on suspicious subjects and/or activity. Field interview information was intended for use in conjunction with other types of evidence for the purpose of developing leads or patterns on various kinds of criminal activity.
R&B Services holds the Master Contract as part of the State of Maryland Do IT Consulting and Technical Services+ (CATS+) procurement and contract effort. The objective of this Master Contract, effective April 22, 2013 through April 21, 2028, is to enable State government to procure IT consulting and technical services in a timely and economical manner. Through CATS+, our company will remain in sustenance with issuing tasks orders specific to R&B's needs and provide the state with flexible means of acquiring information technology (IT) resources promptly, effectually and at an affordable cost. CATS+ offers 17 Functional Areas covering most IT needs. R&B has maintained standards to provide services in the following functional areas:
Functional Area 1 – Enterprise Service Provider
Functional Area 2 – Web and Internet Services
Functional Area 4 – Geographical Information Systems
Functional Area 5 – Software Engineering
Functional Area 6 – Systems/Facilities Management and Maintenance
Functional Area 10 – IT Management Consulting Services
Functional Area 11 – Business Process Consulting Services
Functional Area 17 – Documentation/Technical Writing
| | | |
| --- | --- | --- |
| SIC | NAICS | Description |
| 7371 | 541511 | Computer Programming Services |
| 7373 | 541512 | Computer Integrated Systems Design |
| 7374 | 514210 | Data Preparation and Processing Services |
| 7375 | 541990 | Professional, Scientific, Technical, and Information Retrieval Services |
| 7376 | 541513 | Computer Facilities Management Services |
| 7378 | 811212 | Computer Maintenance and Repair |
| 7379 | 541519 | Computer Related Services, N.E.C. |
| 8243 | 611420 | Software Application Training. Software Tool Training |